In a first-ever collaboration, 8 puppies – 5 girls and 3 boys – were born to "Luna" of Guiding Eyes for the Blind and "Indy" from Fidelco Guide Dog Foundation. This adorable little lady, now named, "A-Gypsy," will be raised by Fidelco Trainer and Placement Specialist, Becky Cook.
This is a significant step in continuing to improve the German Shepherd Dog breed. Fidelco has always worked to increase the work ethic, intelligence and stamina of its dogs and is known for a high success rate in placements and longevity of service.
Genetic diversity is key to continuing to enhance the breed. We will learn how sharing bloodlines from other guide dog schools enhances and improves the health and performance of Fidelco's breeding colony and contribute our knowledge to other schools who breed German Shepherd dogs. Specifically, this:
• Will increase accuracy in identifying the genetically best breeding
• Is advantageous because most health and behavior traits are controlled
• Accurately identifies the genetically superior young dogs based on their genetic merit ranking
• Means working together to accomplish a common goal
In addition, we are one of a select group of participants in a major study of Working Dog genetics.
With leadership by researchers from the University of Connecticut, MIT, Harvard and the University of Georgia, the group will study the complete genetic relatedness, quantitative and genomic analyses of DNA on breeding dogs for behavior and health.
The project name is: Pioneering use of genomic data for genetic improvement and developing EBV genetic models for aspects of health and behavior in German Shepherds from multiple guide dog colonies
"The collaborators in this project are the only organizations in the world that currently possess high-quality phenotype (trait) data, DNA on their dogs, and are willing to share data and DNA with experts who can properly analyze it, then openly share results through publications and direct communication."
Collaboration not only contributes to the genetic diversity of our own breeding colony, but also genetic diversity ensures that we have the highest quality dogs.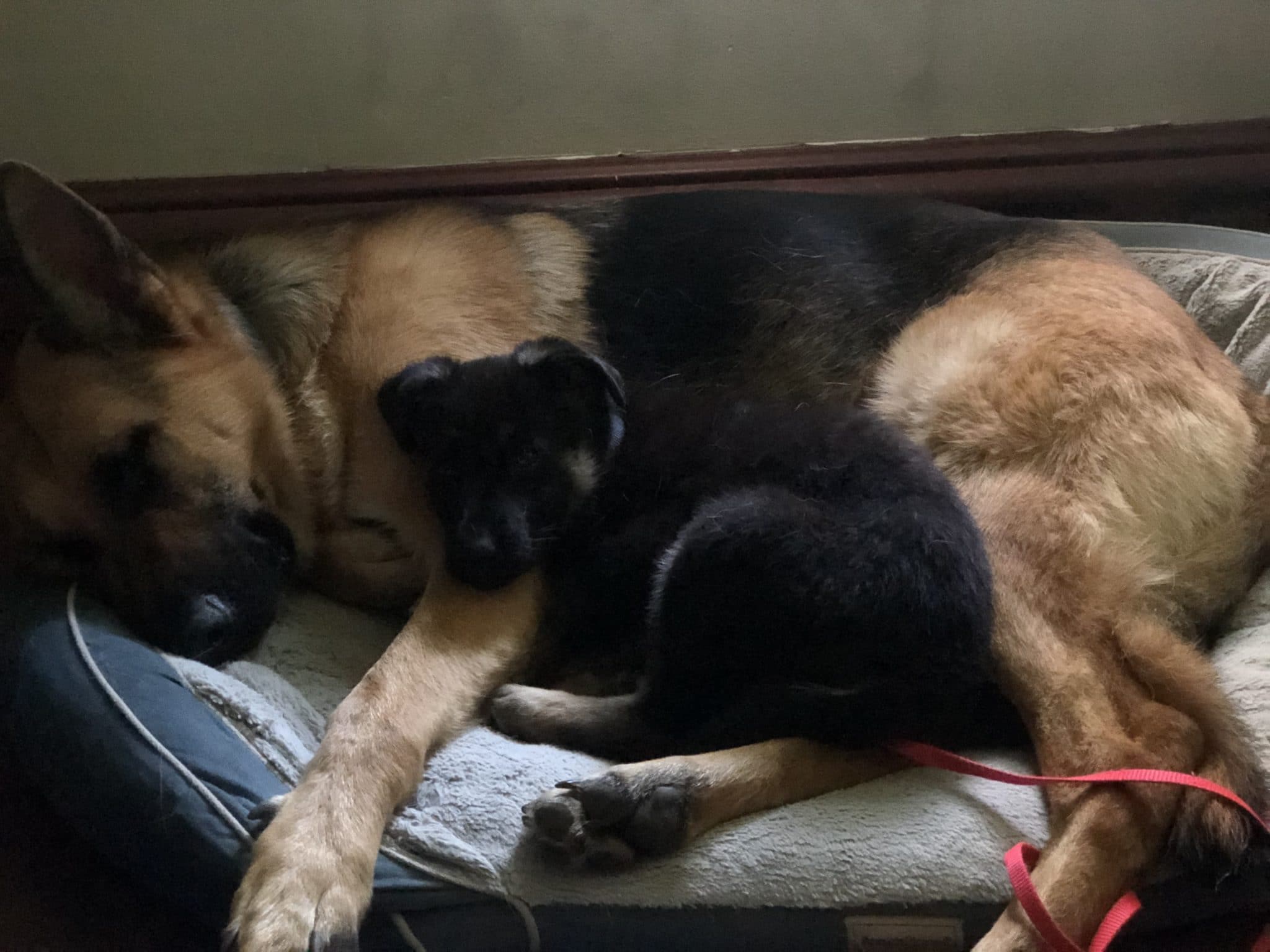 ---
More Fidelco News