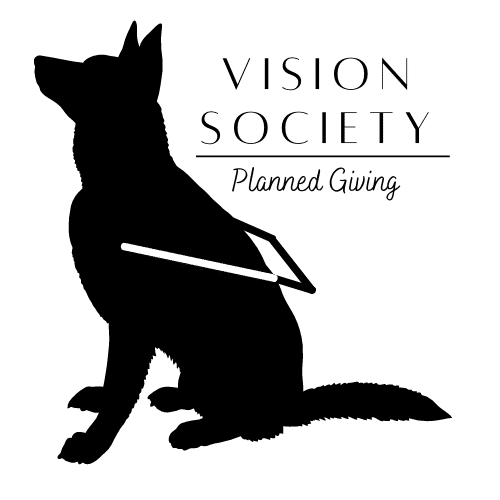 When you become a member of Fidelco's Vision Society by pledging to make a legacy gift, you are making a lasting and meaningful difference. You are helping to guarantee Fidelco's long-term sustainability while providing measurable financial benefit to you and your loved ones.
Your legacy can become an important part of Fidelco's future when you name us in your will, create a charitable gift annuity or charitable remainder trust.
The types of planned gifts listed below represent ways you might help Fidelco and meet your financial and philanthropic goals. Legacy gifts may reduce estate tax and can be a percentage of your estate or a particular dollar amount. It is best to consult with your financial, tax or legal advisor to learn the best option for you.
Legacy gifts support the life-changing guide dog partnerships of tomorrow.
To make things easier, we've partnered with FreeWill, an online tool to help you write your legal will in 20 minutes for free. Creating a will is one of the most impactful ways to care for the people and causes you love. If you choose, you can include a gift to Fidelco Guide Dog Foundation. Visit FreeWill to get started today.
Vision Society Members will receive:
A Vision Society logo-debossed notebook as a token of our appreciation for your commitment to Fidelco.
Recognition on our website (if desired).
Special event access and invitations.
Quarterly program updates.
If you have any questions regarding Fidelco's Vision Society, please email us at visionsociety@fidelco.org.
Vision Society Membership & Recognition
We welcome those who have made bequests or other planned gifts to Fidelco in the Vision Society. To enroll, please notify us that you have included Fidelco Guide Dog Foundation in your planned giving by completing the online enrollment form or completing the PDF version of the form and emailing it to visionsociety@fidelco.org or mailing it to:
Fidelco Guide Dog Foundation Inc.
103 Vision Way
Bloomfield, CT 06002