Planned Gifts - Share the Vision® today and in the future
Planned gifts ensure that Fidelco's life-changing work for blind clients continues today and in the future. When you inform Fidelco of your intended planned gift, you become a member of Fidelco's Vision Society where we can appropriately thank you and recognize you for helping Share the Vision®.
The types of planned gifts listed below are representative of ways you might help Fidelco and meet your financial and philanthropic goals. Professional advice from an attorney, financial planner or tax advisor should be sought to determine the gift plan that best fits your personal objectives.
For information on Fidelco and planned gifts, email us.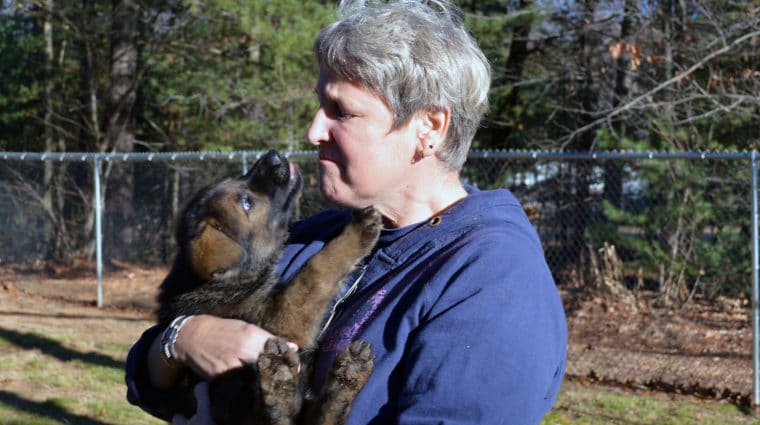 Bequests are a simple and meaningful way to give a gift to Fidelco. You may make a bequest or gift through your estate by including a provision in your will or trust, or by naming Fidelco as a beneficiary of your retirement plan or insurance policy.
Specific bequests are used to make a gift of a specific dollar amount or specific assets, such as securities, real estate, or personal property.
Residuary bequests are used to give all or a portion of the rest, residue, and remainder of your estate after payment of expenses and any specific amounts designated to other beneficiaries.
A percentage bequest is a gift of a certain percentage of your estate or another asset.
The following wording is provided to assist you in working with your attorney, accountant and other advisers for a bequest to Fidelco:
"I give and bequeath ____% of the rest, residue, and remainder of my estate (or the sum of _____ dollars, $_______) to Fidelco Guide Dog Foundation, Inc., a Connecticut charitable corporation or its legal successors, for its general uses and purposes."
Our legal name and address:
Fidelco Guide Dog Foundation, Inc., 103 Vision Way, Bloomfield, CT  06002.
Fidelco's Employer Identification Number: 06-6060478.
If you have questions or need additional information about making a bequest to Fidelco, email us.
The Protecting Americans from Tax Hikes Act of 2015 (PATH Act), signed in December, 2015, permanently extends the favorable IRA Charitable Rollover rule for people 70 1/2 years and older. IRA Charitable Rollovers are not included in your adjustable gross income and they may fulfill all or part of your Required Minimum Distribution for this year. A gift in any amount up to the $100,000 maximum rollover helps Fidelco fulfill its life-changing mission. You can use this sample letter to send to your IRA Custodian.
Your life insurance policy is often an untapped and forgotten part of your financial planning. Yet it is a simple way to ensure the continued work of Fidelco Guide Dog Foundation.
You can name Fidelco Guide Dog Foundation as a beneficiary in your current life insurance policy.
You can donate your paid-up policy directly to Fidelco Guide Dog Foundation.
You can start a new policy, making Fidelco Guide Dog Foundation the owner and beneficiary.
You can name Fidelco as a primary or contingent beneficiary of your Individual Retirement Plans (IRA), 403(b), or 401(k). This can usually be accomplished by completing the appropriate forms from your plan administrator.
This is the reverse of a CRT in that it provides for a gift of payments from property to Fidelco for a term of years, and then the property passes to your designated beneficiaries.
These are popular plans because of financial and estate-planning flexibility they offer. A CRT is similar to other types of trusts, except that Fidelco, the charitable beneficiary, receives the remainder income.  You entrust property, specifying how trust income and the remainder interest will be distributed.
In exchange for a transfer of cash or marketable securities, you receive payment for a specified annuity to you and/or another beneficiary. Deferred Gift Annuities appeal to younger donors who can defer annuity payments until a future date, such as retirement. You also receive a tax deduction at the time of the gift.
Recognition
We recognize and welcome those who have made bequests or other planned gifts to Fidelco in our Vision Society. You will receive a distinctive pin to show our appreciation for your commitment as a "Partner for Life." Additionally, with your permission, you will be listed in our annual report Vision Society Listing, separate from our annual donors.