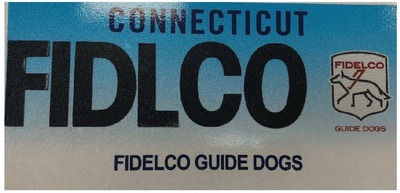 Take Fidelco wherever you travel. Connecticut motorists can order a Fidelco special interest license plate.
The plate has a Fidelco German Shepherd head on a light blue background. Plates are available for Passenger, Commercial, Handicapped, Camper, Combination, and Camper/Trailer vehicles.
For information and to get an application, please email us at info@fidelco.org or call Marsha at 860-243-2500.