Volunteer
Volunteers make it possible for us to fulfill our mission of providing the highest quality German Shepherd Guide Dogs to men and women who are blind or visually impaired.
From support with administrative and fundraising functions to assisting with the socialization and care of our pups, each Fidelco volunteer plays an important role in making a difference in our clients' lives.
If you are interested in volunteering on campus or to raise a puppy please be sure that your are located within driving distance to either Fidelco campus in Bloomfield, or Wilton, CT.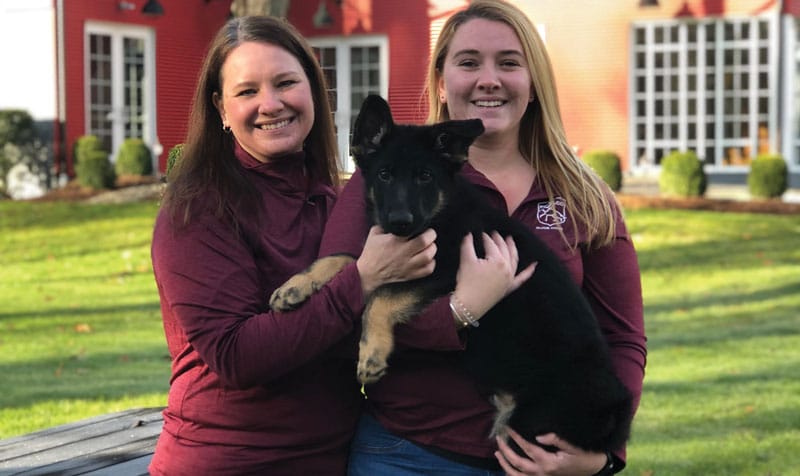 Administration
Events
Fundraising
Marketing
Landscaping & Gardening
Speaking Engagements*
Kennels*
Pup House*
* Designate 6-month minimum commitment
If you are interested in volunteering please submit the online application email us with any questions and our volunteer coordinator with contact you.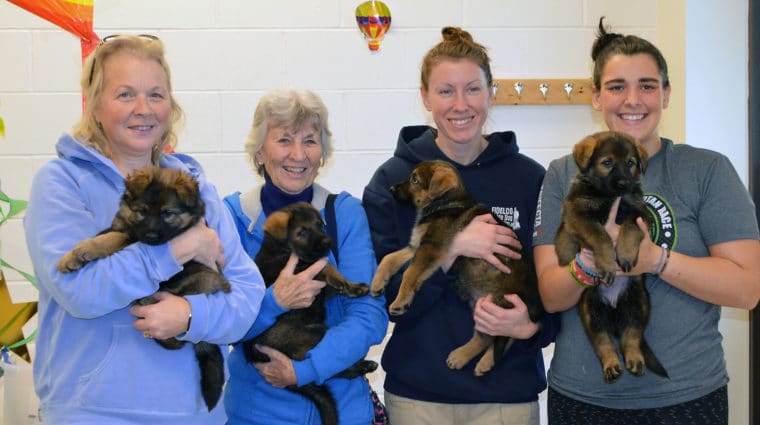 If you are interested in joining our volunteer team, you are invited to Fidelco Insights, a fun and informative session designed for prospective volunteers to learn about our mission, our amazing German Shepherd Guide Dogs and the volunteer opportunities that allow you to be part of it. Bring your passion - and your family and friends!
We are actively looking for Puppy Raisers and have implemented a "Virtual Puppy Orientation."
If you would like to participate to learn more about raising a future Fidelco guide dog, please complete our volunteer application. Please email us with any questions.
The next sessions of Insights and Puppy Raiser Orientation are on:
TBD