Volunteers make it possible for us to fulfill our mission of providing the highest quality German Shepherd Guide Dogs to men and women who are blind or visually impaired. From support with administrative and fundraising functions to assisting with the socialization and care of our pups, each Fidelco volunteer plays an important role in making a difference in our clients' lives.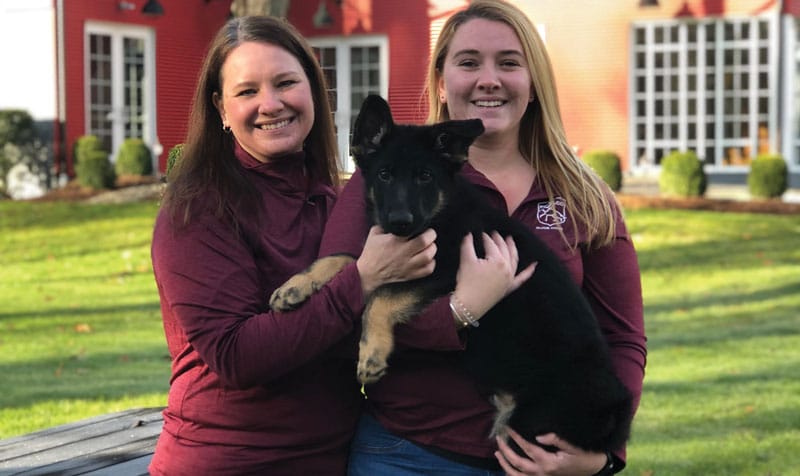 Interested in joining our volunteer team?
You're invited to Fidelco Insights. Insights is a fun and informative session designed for prospective volunteers to learn about our mission, our amazing German Shepherd guide dogs and the volunteer opportunities that allow you to be part of it. Bring your passion, family and friends!
Our Volunteers have the satisfaction of knowing that their efforts benefit men and women with vision loss who strive to live their lives to the fullest. Learn more about the clients whose lives have been touched by Fidelco Guide Dogs.
If you'd like to volunteer with Fidelco, please complete our online volunteer application. You can also send an e-mail to Volunteer@fidelco.org to learn more. However you decide to volunteer, thank you! See below to learn how to Raise a Puppy.
Upcoming Fidelco Insights Sessions
Thank you for your interest in volunteering with Fidelco Guide Dogs. Due to COVID-19,  we are postponing regularly scheduled Insights and Puppy Orientation sessions until we know it is safe to resume. Please check-in for calendar updates in the coming weeks as we navigate this situation together.
While Puppy Orientation on our campus is postponed, we are still actively looking for Puppy Raisers and have implemented a "Virtual Puppy Orientation." If you would like to participate to learn more about raising a future Fidelco guide dog, please complete our online application. Email any questions to puppyraisers@fidelco.org. Thank you!
The next session of Insights and Puppy Raiser Orientation in Bloomfield scheduled for Saturday, April 25 has been cancelled. Check back for Bloomfield's next session announcement.
The next session of Insights and Puppy Raiser Orientation in Wilton scheduled for Saturday, April 25 has been cancelled.  Check back for Wilton's next session announcement.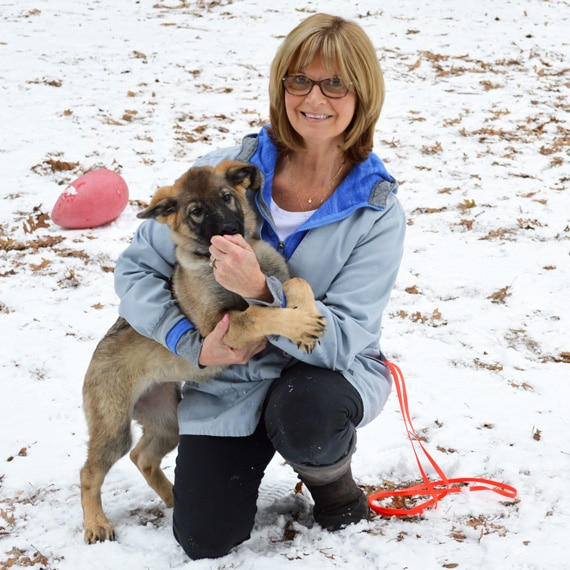 Become a Puppy Raiser
Puppy Raisers take our pups at about eight weeks of age. They love and care for them. They participate in weekly classes at our Fidelco training center. Then, when the pups are approximately 14 to 16 months old, they return them to us for formal guide dog training.
Volunteer Puppy Raiser Resources
For our existing Puppy Raisers, click here for helpful resources including skills training videos, year-round photo submission portal, and more!