Volunteer Story: Karina Diaz
Seventeen-year-old Karina Diaz is raising "Gemini," her second Fidelco dog. "Scout," the first dog Karina raised for Fidelco, is now progressing well through training and on his way to changing the life of a person who is blind.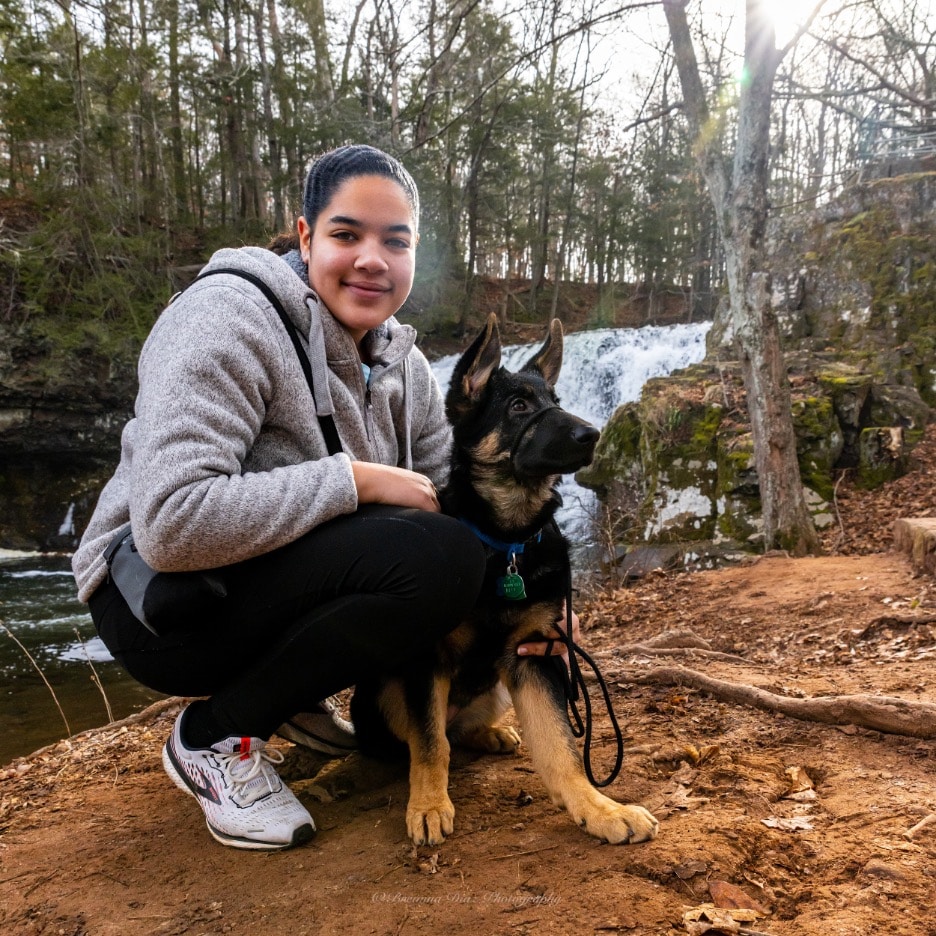 "I'd been looking into becoming a Puppy Raiser for a long time. Of course, my mom wanted to make sure she wouldn't be taking on most of the responsibility, so I waited a little while. I got Scout right after I turned 16 and that experience was so incredible that I'm now doing it again with Gemini."
Before Karina became a Puppy Raiser, Fidelco was a topic of conversation in her New Britain, CT school as one of her teachers was a puppy sitter. Karina's interest in guide dog training inspired her to take on the challenge of raising a Fidelco puppy, but what she's learned through the experience is more than anything she could have anticipated.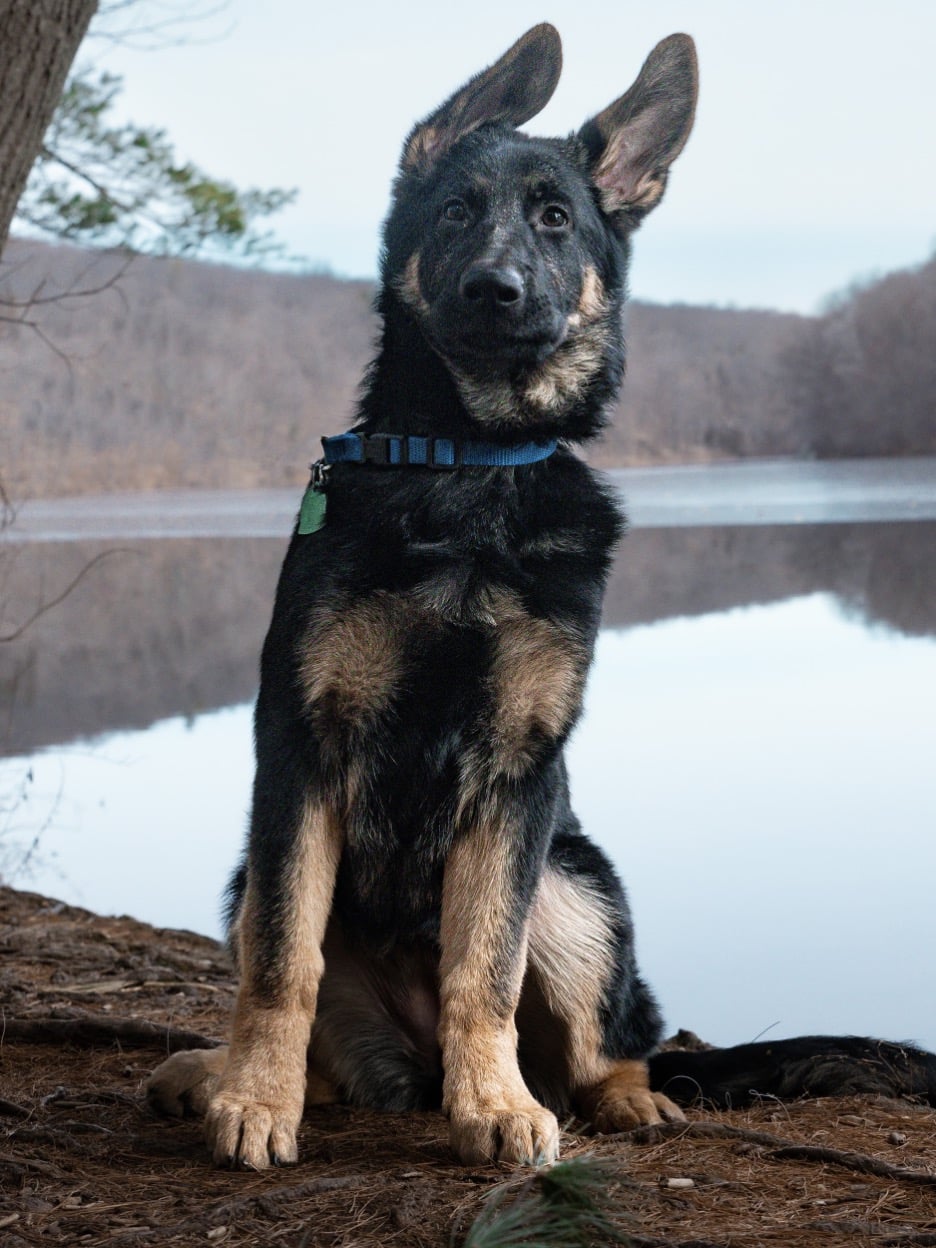 "I think the moment it really came full circle was when I attended Fidelco's Octoberfest event this past fall. Meeting clients who were matched with guide dogs like the ones I'm helping to raise was so powerful. Having this perspective makes it easier for me to say goodbye when they have to move on to the next phase of their training."
Fidelco Puppy Raisers take 8-week-old pups and provide the love, care, and early training needed to set them on a path to becoming trusted guide dogs for our clients. At 14 to 16 months old, the dogs return to Fidelco to receive formal guide dog training.
Despite the involvement of her school's students and staff with Fidelco, Karina received some initial pushback when she inquired with the school administration about bringing Scout to class. Though the principal understood that people with disabilities and their service dogs have full public access, he was not aware that dogs-in-training (in this case, Scout, who had earned his "red vest" after his successful first evaluation walk) share such access.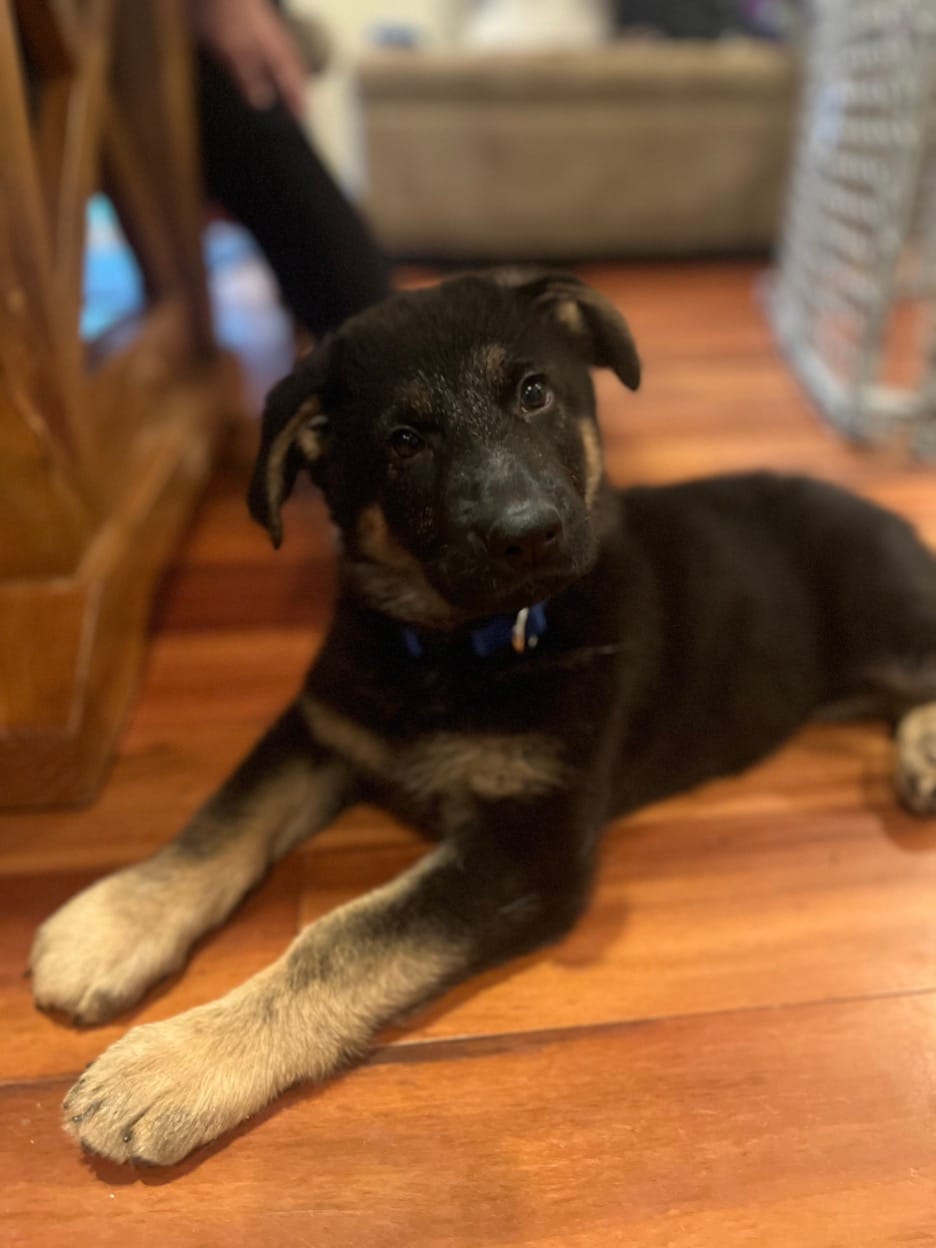 "Though I was frustrated initially, I realized it was a great learning opportunity for not only the school administration, but the whole school community. Fidelco staff members spoke directly with the school as well, which created a great dialogue and deepened their understanding. My principal became one of Scout's and Gemini's biggest fans and now a teacher at my school is raising Fidelco pup, 'Brickley.'"
Karina is now a senior in high school and plans to attend one of the nursing schools near her home when she graduates. "I've learned so much from being a Puppy Raiser," she says. "It's become a passion. This experience will stay with me."
---
More Fidelco News