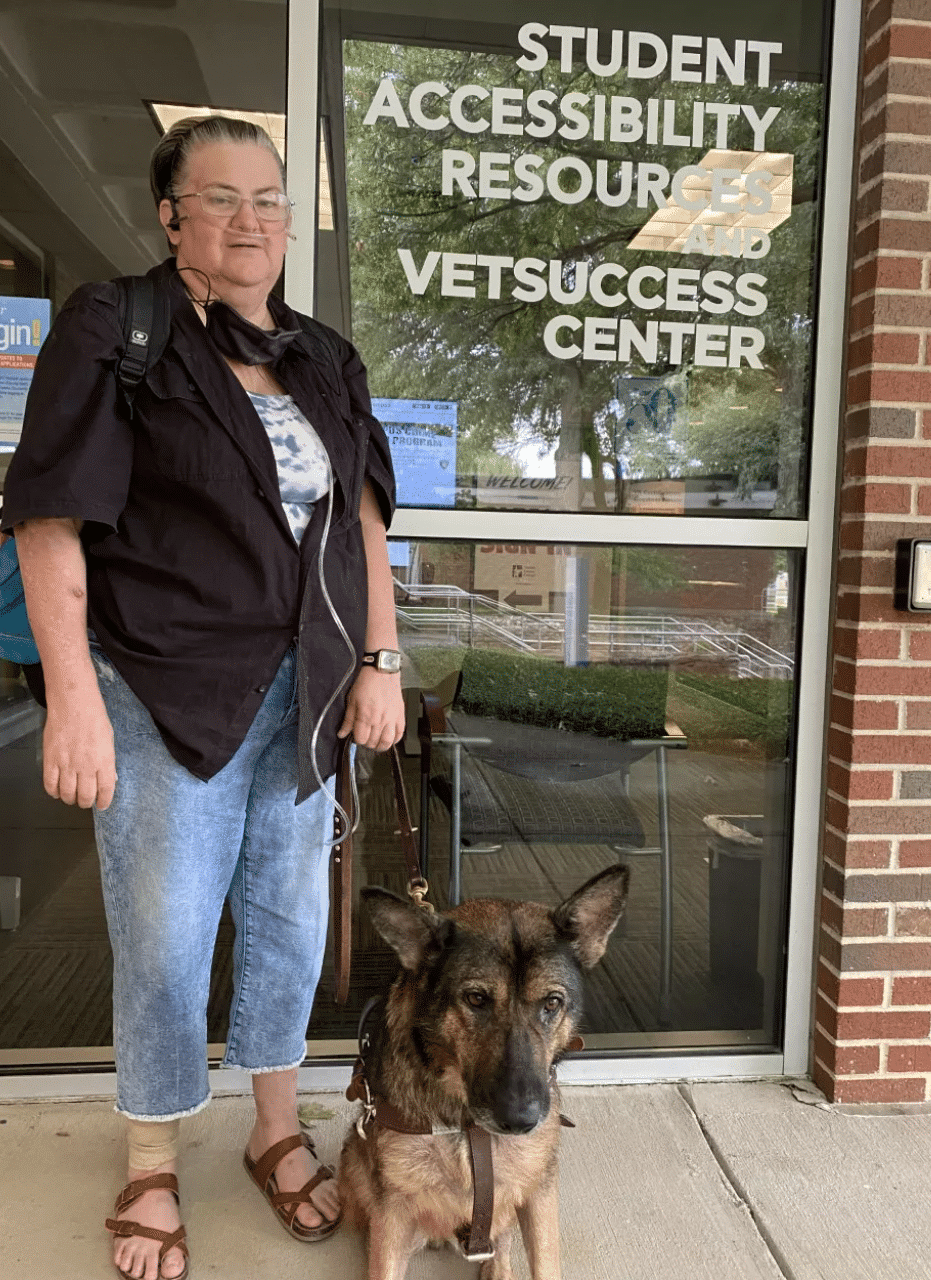 "Just because I'm blind doesn't mean I can't do everything I want to do." Fidelco client Jamie Larson lives by these words every day.
In 2018, through a generous grant from the Newman's Own Foundation, Fidelco placed guide dog "Haddie" with Jamie, and the two have been inseparable ever since.
Jamie's connection to the military runs deep. Her father served in the Army in World War II, and six of Jamie's siblings and many in-laws, nieces and nephews served or are currently serving. She says, "The military is a way of life for my family, and we do everything we can to support our service men and women."
More than sixty years of placing guide dogs with our clients at Fidelco has taught us that blindness affects not only the individual, but also entire families and communities. We've heard countless stories from clients' family members describing how their loved one's partnership with their Fidelco guide dog provides, above all, peace of mind. A client recently recounted that her parents allowed her to travel to Italy for a semester only because she was working well with her new Fidelco guide dog.
Jamie's path to Fidelco was five decades in the making; she grew up with and loved German Shepherd Dogs. When she began to lose her vision due to a series of health issues, she hoped she would one day have a German Shepherd guide dog. But it took some time for Jamie to admit she needed help. "For the first five years I was blind, I lived in denial," she remembers. "I found myself at home more and more." When Jamie was introduced to Lighthouse for the Blind — an organization that provides rehabilitation services for people with vision loss — she began imagining a life beyond blindness. It was also there that Jamie learned about the different guide dog programs around the country.
A meticulous person by nature, Jamie researched the accredited U.S. guide dog organizations extensively and knew she wanted to apply to Fidelco. However, due to timing and other logistics, Jamie's first guide dog came to her from another guide dog organization. With newfound confidence as a guide dog handler, she began working toward earning her college degree.
Fidelco Trainer/Instructor Peter Nowicki traveled to Jamie's home in Texas in July of 2018. "I was nervous about training in the Texas heat, but Pete was so accommodating. We worked around the heat and my busy schedule and trained mostly at the college I was attending. Being able to work with Haddie on my actual college campus with Pete made it as smooth a transition as possible. This was another big draw when I applied to Fidelco — not having to take weeks out of my life to train. The model Fidelco uses is so perfect. It's not only easier for the individual, but it makes the partnership more successful."
Today, Jamie and Haddie are a familiar sight in their community. "On the rare occasion I'm out alone, everyone asks, 'Where is Haddie?' The companionship I have with her is as important as her keeping me safe."
With the help of charitable organizations like the Newman's Own Foundation, Fidelco places guide dogs with many family members of military personnel and veterans, just like Jamie. Serving those who serve will always be a very important part of the work we do.
---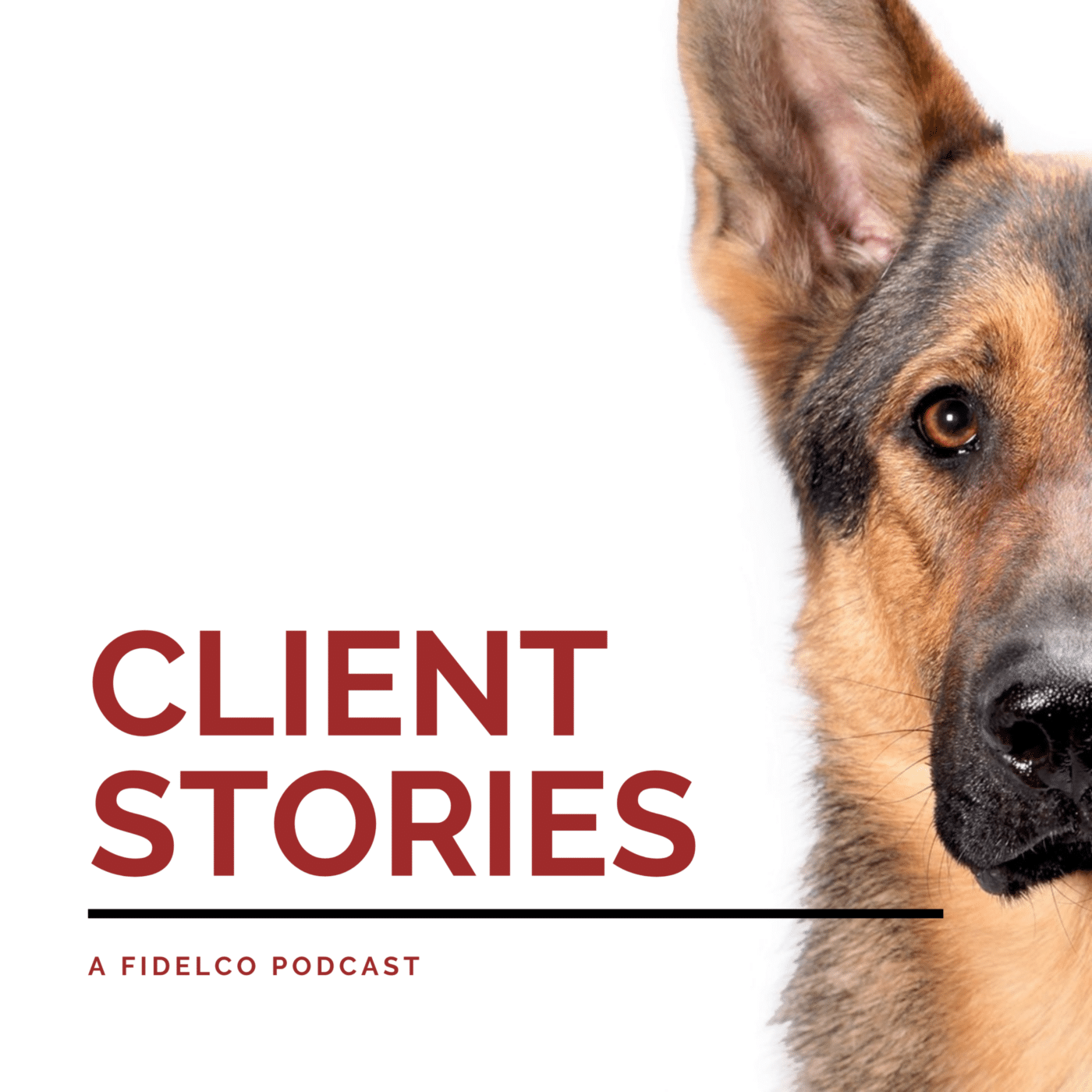 Jamie's Podcast
Hear directly from Jamie about her guide dog "Haddie", and how Fidelco has made a difference in her life in Fidelco's podcast.
---
More Fidelco News