You're Invited to Something Special.
Join us for conversations with the clients of Fidelco Guide Dog Foundation and hear how you've made a difference.
Fidelco Guide Dog Foundation is celebrating its 60th anniversary. We're humbled by the triumphs of our clients and by the generosity of donors like you.
You've made it possible for us to breed, train, and place guide dogs for six decades. Now, we're inviting you to hear directly from clients during the Fidelco Guide Dogs' The Story Behind the Story: Interactive Client Forum. You'll learn how the Fidelco guide dog partnerships you helped create have increased safety, mobility, and independence.
Click here to register for "The Story Behind the Story: Interactive Client Forum." September 24, 2020, 7-8pm EST via Zoom.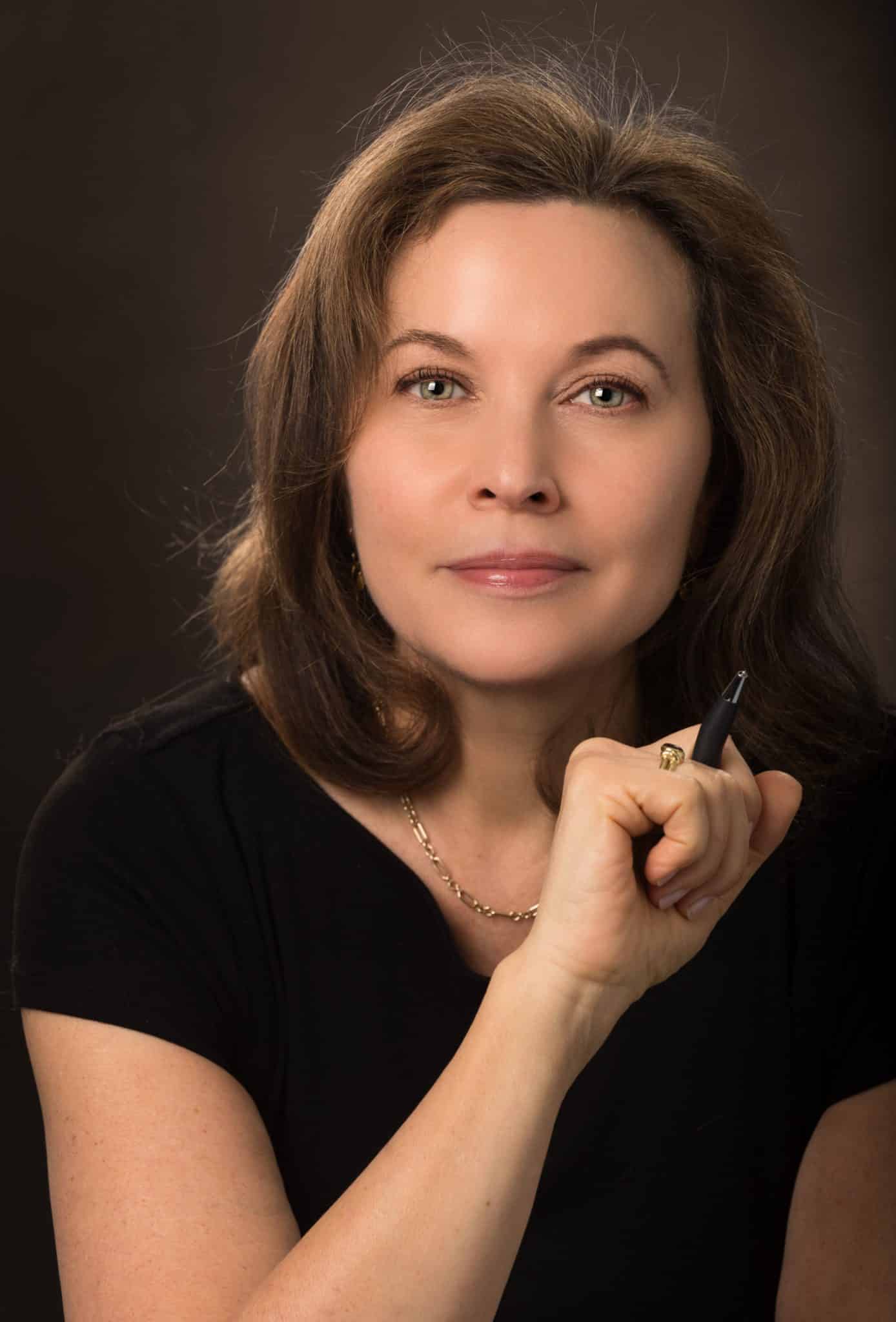 Elizabeth Rosen Mayer
Moderator
Award-winning writer, lawyer, and an educator with a long professional relationship to The City University of New York, Elizabeth has served as chief executive communications advisor and speechwriter to five of the last six chancellors, senior advisor to Macaulay Honors College, and Trustee to the Foundation Board of her alma mater, The CUNY Graduate Center. She is the founding director of Express Associates, a consulting company that specializes in communications and strategic planning for non-profit and educational institutions. In 2001, she began work as a volunteer with ECAD, a service dog provider that employed at-risk teens to train service dogs for people with mobility issues. She served as their legal and business advisor and continues to advise service dog providers and their clients on disability law, access, and relevant regulations and judicial decisions.
Chris Eastwood
Fidelco Placement Specialist & Trainer
Panelist
Chris Eastwood joined the Fidelco team in 2013 as an Apprentice to be certified as a Guide Dog Instructor/Trainer. Chris completed his apprenticeship certification, and after a couple of years, decided to focus on Fidelco's clients and placement of guide dogs. As a placement specialist, Chris prepares, matches, and places guides dogs with clients, completes interviews, follow-ups, and offers continued support to guide dog teams. Prior to coming to Fidelco, Chris graduated from Montserrat College of Art with a B.F.A. in Painting. He started his own business specializing in caricatures and murals. He brings his talent for painting to Fidelco, painting murals in the kennels to enrich the dogs' space during their stay. When he's not working with clients and making art, Chris loves to spend his time with his family and is an avid outdoorsman.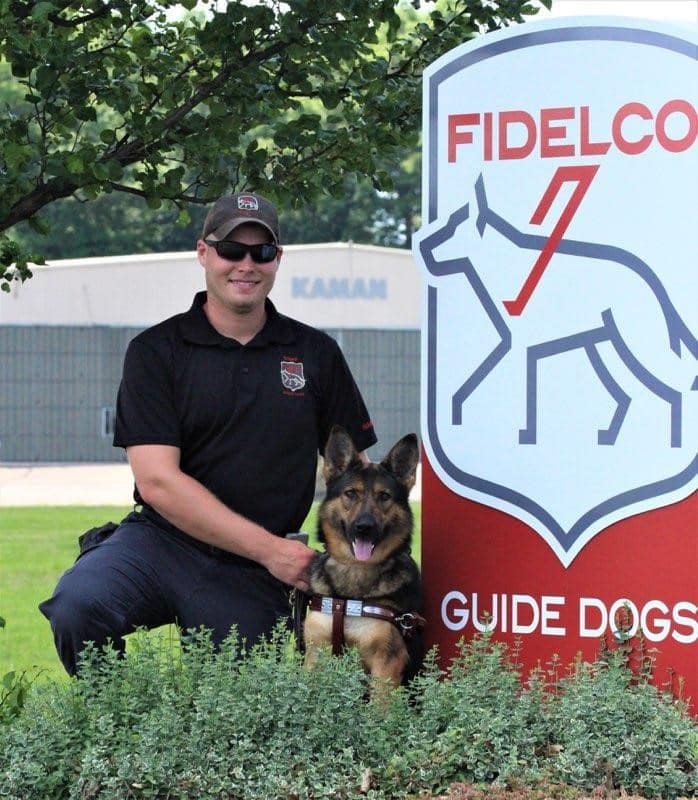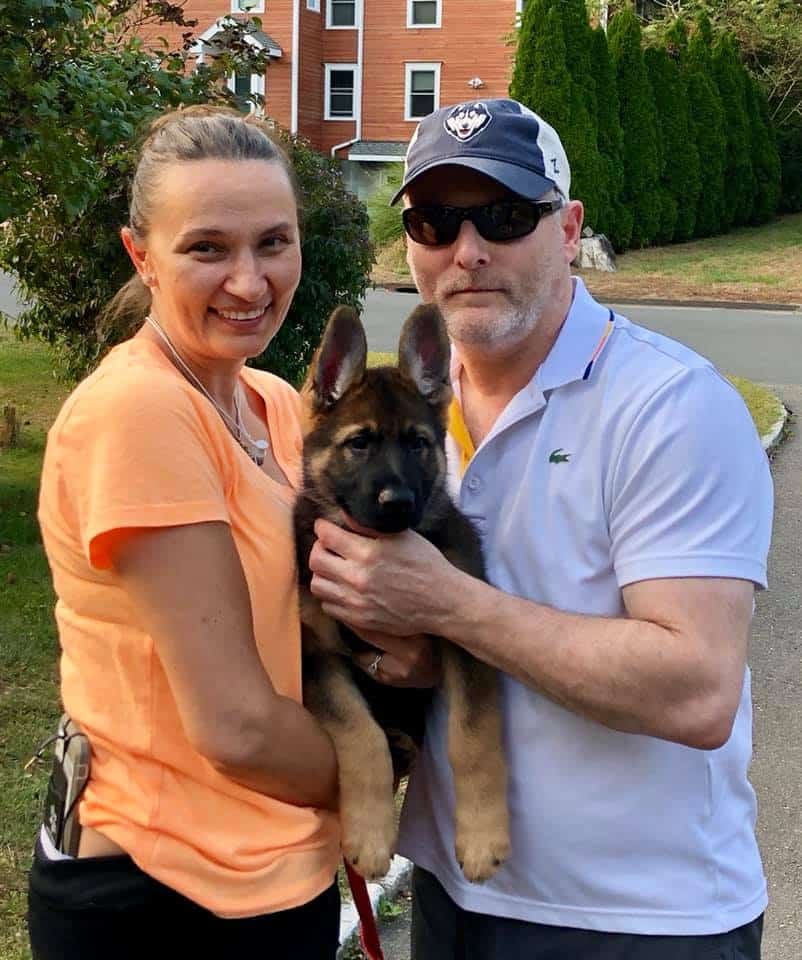 Phillip Magalnick
Fidelco Client
Panelist
Diagnosed with retinitis pigmentosa at age 13, Phil graduated from the University of Connecticut in 1992 followed by careers as an emergency medical technician/firefighter and safety dispatcher with the Stamford, Connecticut Police Department for 20 years until his retirement. Phil is also a Justice of the Peace. He partnered with his first Fidelco guide dog, "Chloe" in 2017 and is currently puppy raising Fidelco pup "Xen" with his fiancée who is visually impaired and a disability rights advocate.
In recent years, Phil has become a tireless advocate for Connecticut residents with disabilities. In 2018, he was elected president of the southwest Connecticut chapter of the National Federation of the Blind and first vice president of the Connecticut affiliate of the National Federation of the Blind; he continues his leadership in these organizations. Phil is also a member of the Stamford Mayor's Committee on Access for All where he has relentlessly advocated for making all public walkways in Stamford accessible to vision-impaired individuals and others with disabilities. In addition to his appointed positions, Phil co-founded The Blind Voice, an advocacy organization for blind and vision-impaired people in southwest Connecticut, and co-hosts "The Crosswalk", a show on public access TV.
Lynn Merrill
Fidelco Client
Panelist
A Fidelco Guide Dogs client since 2001 and now partnered with her fourth Fidelco guide dog, "Grayson," Lynn was nearly 40 years old and a single parent when she lost her vision and had to retire from a career in hospital administration at the VA Maine Healthcare System. While busy raising her family and then helping to care for her grandchildren, Lynn temporarily put her goals of obtaining a college degree and returning to work on hold.
While continuing to help care for her grandchildren, Lynn enrolled at the University of Maine at Augusta in 2013. She graduated with a Bachelor of Arts degree in Liberal Studies and a minor in Public Administration in 2018 and was selected as the student speaker for her commencement ceremony.
In 2014, Lynn was determined to accomplish another goal: climbing the arduous Mount Katahdin. Along with her Fidelco guide dog, "Libby," her son, and Fidelco Guide Dogs trainer, Chris Eastwood, Lynn made the climb to Maine's highest peak.
Lynn continues to dedicate much of her time to her "grandma duties" and as an advocate for people who are visually impaired. For many years, she was an officer for the national organization, Guide Dog Users, Inc., and is still active, serving on their Advocacy Committee. On the state level, she is Vice President of the American Council of the Blind of Maine and of the Pine Tree Guide Dog Users organization (a state affiliate of Guide Dog Users, Inc.). Lynn is currently participating in litigation enabling Maine residents who are visually impaired (and others with print challenges) to receive accessible absentee ballots so that they can vote privately and independently without needing the help of others.