Subscribe to Our Newsletter Mailings!
Learn about new happenings at Fidelco by becoming a newsletter subscriber! Our newsletter tells uplifting stories about how Fidelco Guide Dog recipients are living life to the fullest, with their faithful Fidelco German Shepherd Guide Dogs by their sides. Plus, color pictures of our guide dogs in training, and new litters of future guide dog puppies!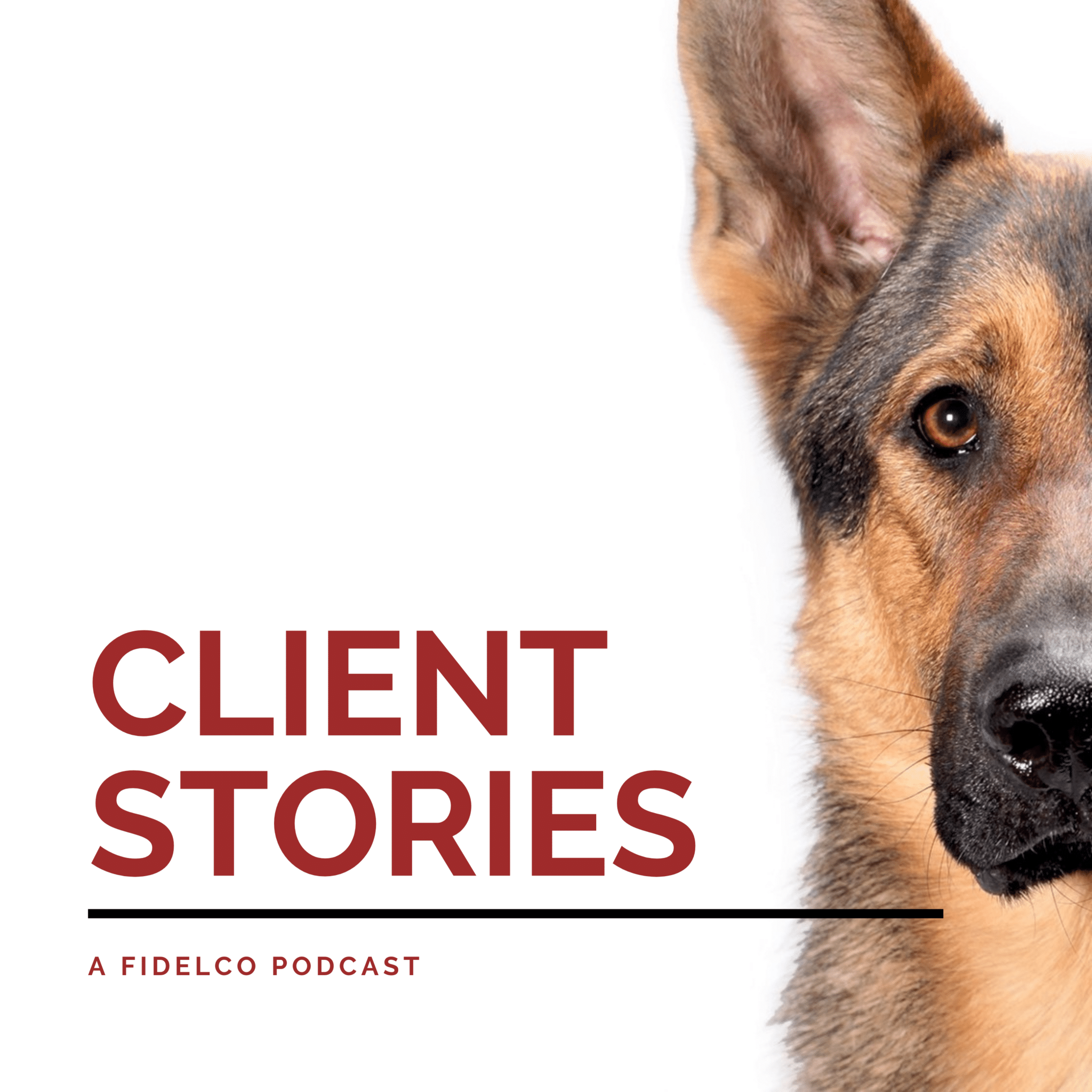 Listen to our latest Podcast!
Fidelco Director of Guide Dog Training, Tommy Mourad, talks about puppies that are currently being raised and are preparing to learn valuable skills in home environments and beyond!
Fidelco Guide Dog Client & Trailblazer Lynn M., talks about how she became partnered with Fidelco and her guide dog, "Grayson."
Fidelco Guide Dog Client and Board Member Robert Heidenberg talks about his personal story and journey with his guide dog, "Zoe."
Fidelco Ambassador & Volunteer Puppy Raiser Marion Yingling talks about her experiences- at home and away at college- with Fidelco career change dog, "Tink", and Fidelco puppy, "Griffin".
Fidelco Guide Dog Client Bill D., Superintendent for Newington, CT Parks and Recreation, talks candidly about life with his second guide dog, "Lyric."
Fidelco Guide Dog Client and Board Member Karen Petrou talks about life and quarantine with her guide dog, "Zuni."
Fidelco Guide Dog Client Kirsten B., an attorney with FEMA working to coordinate the national response to the COVID-19 pandemic, talks about life with her guide dog "Carley."
Watch The Story Behind the Story: Interactive Client Forum
Hear our conversations with Fidelco clients and hear how you've made a difference.
Sign Up for Our Newsletter