Donor Spotlight: Stephanie Economu and Kathy Clark
"It's a long-term relationship," says Fidelco supporter Stephanie Economu who, along with her partner, Kathy Clark, is one of Fidelco's most dedicated supporters and ambassadors. Stephanie's love for German Shepherd Dogs began in childhood and has evolved into more than 20 years of unwavering support of Fidelco's mission.
Stephanie and Kathy participated in their first Fidelco event in the late 90s and were equally moved by the people and dogs they encountered. Fast forward two decades, and "Fidelco is tattooed on our hearts," Kathy says. Collectively, they have walked, run, and rode motorcycles on behalf of Fidelco, along with making regular financial contributions. "Our holiday gifts for friends and family are all from the Fidelco store! Special occasions are toasted in our home with Fidelco-branded champagne glasses," Stephanie laughs.
Stephanie is a recently retired IT professional who loves anything having to do with cars and travel. Kathy is a real estate asset manager who loves all things sports.
Beyond their personal support which has come in many forms, Stephanie and Kathy are ardent ambassadors. They have leveraged their network of family, friends, and colleagues throughout the years, most recently to purchase Fidelco's much-loved "Puppy Cam" which offers a glimpse, in real-time, into the lives of Fidelco's youngest pups.
"We know so much goes into creating these amazing guide dog partnerships, beginning with adorable puppies. Putting clients front and center to talk about their own experiences really brings it full circle," says Stephanie.
There's no telling how many people Stephanie and Kathy have brought into the Fidelco family. Their passion and dedication are contagious, and we are extremely grateful they believe in our mission as much as we do.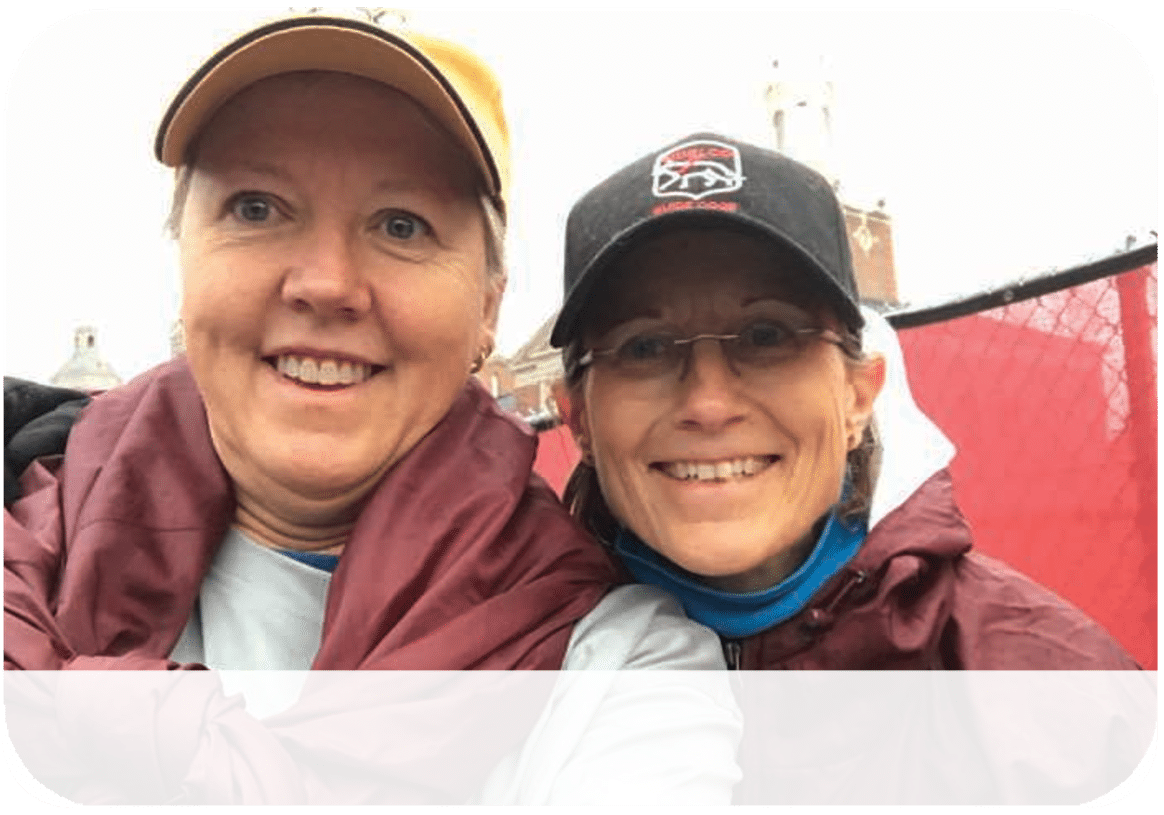 ---
More Fidelco News