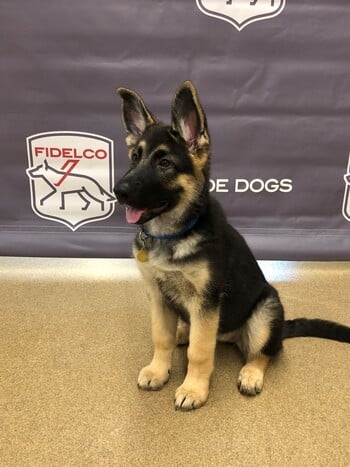 Denise on WFSB Channel 3.
Twelve-week-old Fidelco guide dog puppy "Denise" is named in honor of WFSB Channel 3 news anchor Denise D'Ascenzo who passed away late last year.
Denise is remembered for her service to the community, countless accolades, and genuine kindness. Her legacy lives on in "Denise" – a puppy with promise who will one day change the life of a person who is blind. We can't wait to share her journey with you.
Please click here to donate to Denise's fundraising page. Your support ensures guide dog pups-in-training like "Denise" thrive. Thank you!
Click here to watch WFSB's segment on Denise aired on May 28, 2020!