Dedicated to Service and Community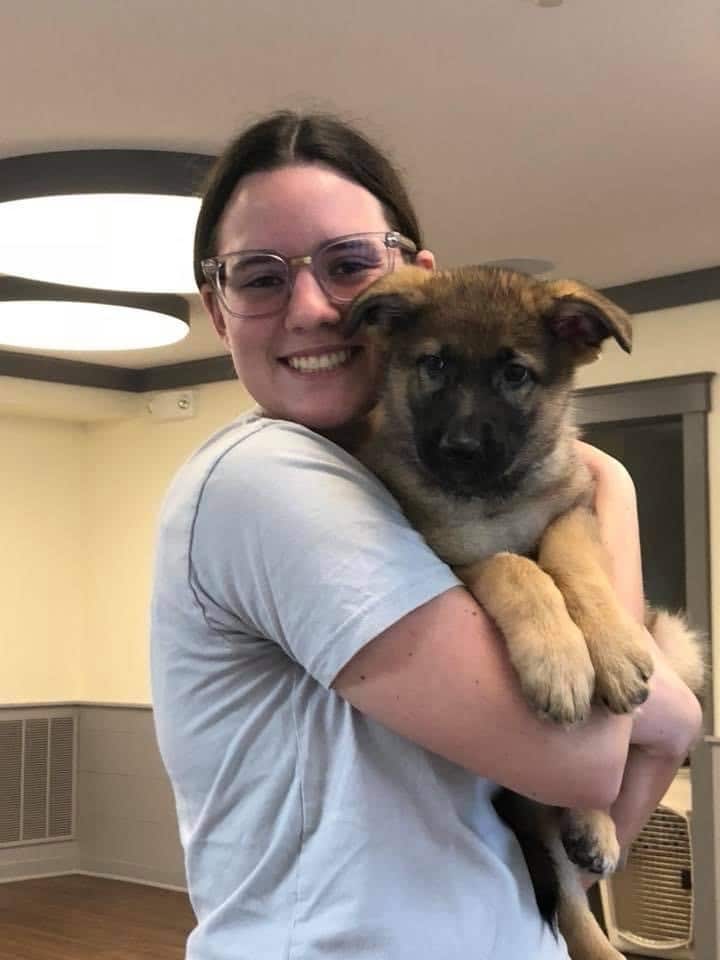 Volunteer Puppy Raisers generously give their time, patience, and care to provide young pups with the socialization and essential skills that prepare them for the next phase of their guide dog journey. Puppy Raiser families open their homes and hearts to raise a puppy that will one day be a trusted guide dog partner for a person who is blind.
For Susan and Ken Chapman, dedication to service and community is woven into the fabric of their lives. The Chapmans have raised two puppies for Fidelco, "Lincoln" and "Etta." Susan has a long record of service to her community. She is a former First Selectman (Mayor) of New Fairfield, Connecticut, and her years of community involvement include advocating for land conservation and preservation, and volunteering with the local public schools and food pantry.
Ken Chapman is a financial professional and U.S. Army veteran. A graduate of the United States Military Academy at West Point, Ken served as a Captain in the U.S. Army. In addition to Ken's volunteer work as a Puppy Raiser, he also served as Vice Chairman of the New Fairfield Board of Education and as a Colonel, pilot, and former Connecticut Wing Commander for the Civil Air Patrol. The Chapmans raised their three children in Connecticut. Susan and Ken recently relocated to North Carolina, where their son is a U.S. Army Captain stationed at Fort Bragg.
Susan first learned about Fidelco while attending a community event in Fairfield County, Connecticut. When she noticed a German Shepherd puppy curled up at its Puppy Raiser's feet, Susan was intrigued. The Chapman family previously had two pet German Shepherd Dogs. Their beloved pets had passed away, and the family was not ready for the long-term commitment of getting another dog. After learning more about the Fidelco mission, Susan thought, "I would love to raise a puppy for Fidelco; what a great thing to do." The following summer while attending a local street fair, the Chapmans saw a Fidelco tent and knew the time was right to apply to become Puppy Raisers.
One of the reasons Susan and Ken made the decision to become Puppy Raisers was that they were able — and encouraged — to take the puppy they were raising wherever they went as part of their work, volunteer, and family responsibilities and activities. Each puppy became a popular member of the Chapmans' community, accompanying them to many events and activities and serving as ambassadors helping to spread awareness. Through these real-world settings and experiences, the pups were exposed to a variety of places, people, animals, sights, and sounds — receiving important enrichment and socialization training.
The Chapmans recently reflected on the experience of watching a puppy grow and learn, followed by the mix of emotions when it is time for the young dog to leave the Puppy Raiser's home to begin formal guide training. Susan and Ken had the opportunity to observe Lincoln successfully complete his "Hartford Walk" — navigating a route in Hartford, Connecticut as the final test of a future guide dog's ability to safely lead a person who is blind. At the end of the walk, the Chapmans were united with Lincoln one more time before he moved on to complete his advanced training and ultimately be placed with a person who is blind. Susan shared that people say to her that it must be sad to say goodbye to a puppy you have raised; and she acknowledged, "We miss them so much." She added, "But it is ok, because you know you have raised a puppy that will go on to do great things. When you see how much a guide dog can change someone's life for the better, it is worth it."
Volunteers like the Chapmans are integral and invaluable members of the Fidelco family. From raising and providing socialization to future guide dogs, to assisting with community outreach and events, and in countless other ways, volunteers make a lasting difference to ensure there will always be Fidelco guide dog partners leading the way.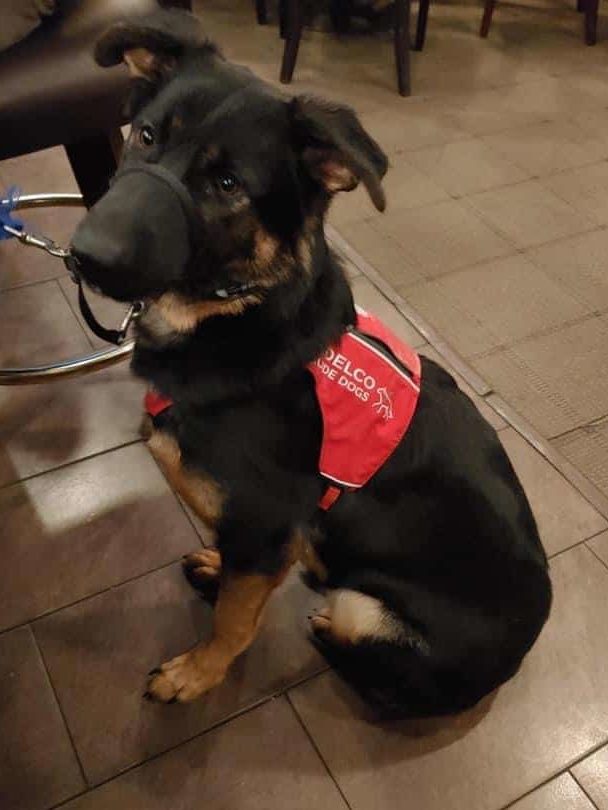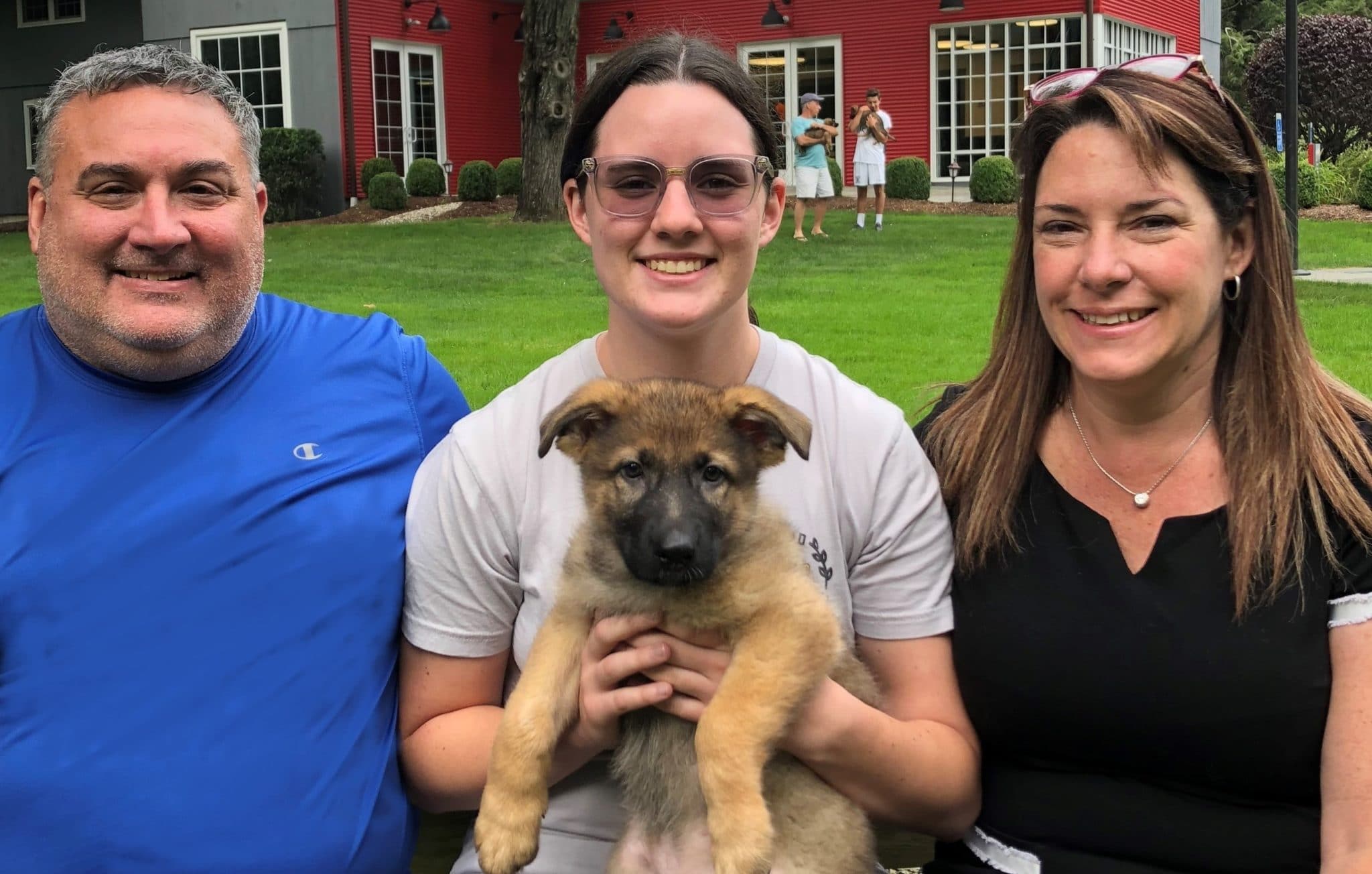 ---
Interested in becoming a Volunteer Puppy Raiser?
---
More Fidelco News