Submit your photos for the 2022 Fidelco calendar!
The top 12 photos will be featured in the 2022 calendar!
Submissions are accepted year-round.
Voting begins in the fall of 2021 and the winners are determined by donations. $1 is 1 Vote.
All proceeds will support Fidelco's life-changing mission to partner exceptional people who are blind with German Shepherd guide dogs, providing all clients with increased independence to improve their lives and the world around them.
1.Photos must be of a Fidelco dog (puppy, guide dog- working or retired, breed dog, or career changed dog.
2. Photos can only contain dogs- no people.
3. Photos need to be high-resolution digital files to be considered for a full months image (suggested resolution is 3400x2500 pixels).
Photos of lower resolution may be combined with other photo entries or may not be approved for the contest.
Photos summited through the portal must be .JPG files and cannot exceed 4MB.
Photos summited by email must be sent to myates@fidelco.org and contain the following information: Dog's name, person's name, phone number, and full-size image as an attachment.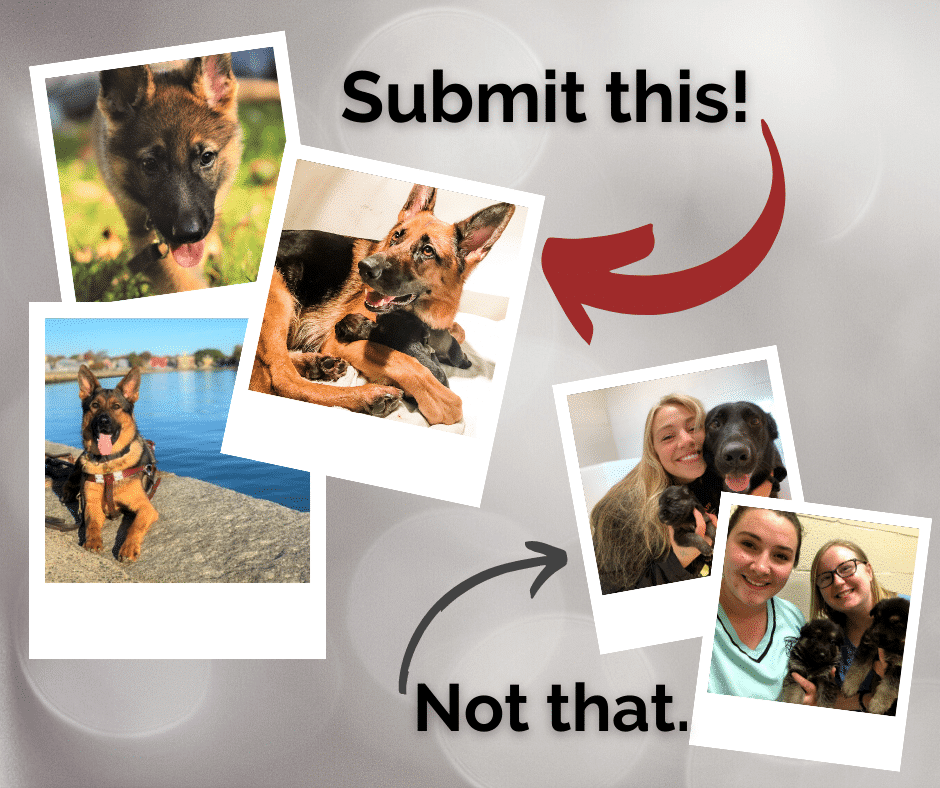 4. Fidelco chooses which photos enter the contest.
5. Contest participants are responsible for ensuring they have the right to submit photos. By submitting a photo you affirm you are the photographer or have been given unrestricted use permission by the photographer.
2021 Calendar Contest Winners