Better Support through Veteran Outreach
Since its establishment as a guide dog breeding and training organization, Fidelco Guide Dog Foundation has been placing extraordinary guide dogs with veterans. These life-changing guide dog partnerships have provided greater independence, self-confidence and mobility. Clients include those sustaining vision loss from their service and veterans experiencing vision loss from other conditions.
Fidelco has always been committed to strengthening relationships with veterans, but we are now ramping up our efforts. We are implementing outreach that focuses on working with our current veteran clients and connecting with potential veteran clients in a true partnership. This exchange of information and relationship building will strengthen our services and raise awareness now and in the future.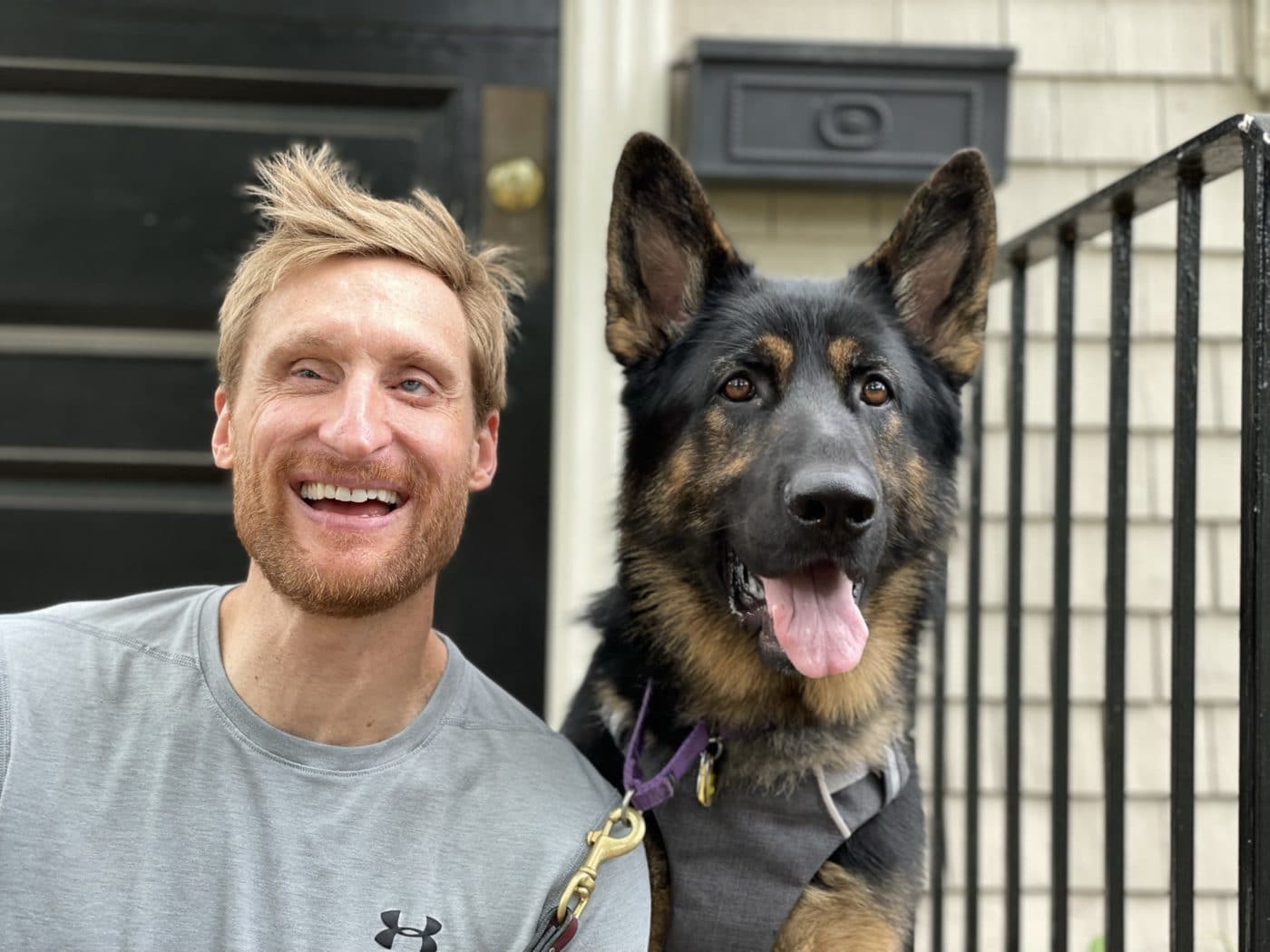 Spearheading the veterans outreach initiative is Gretchen Fisher Orr, Supervisor of Admission Services and Client Services, and a longtime member of the Fidelco team. With dual certification as a Guide Dog Instructor and an Orientation and Mobility Instructor, Gretchen is uniquely qualified to lead the effort. Being the spouse of a veteran also enhances her insight into veterans' general needs and ways to access the country's complex veterans' service resources.
The initiative to enhance and increase veteran outreach includes three major activities:
Obtaining existing veteran client feedback
Connecting with Visual Impairment Services Team (VIST) Coordinators at Veterans' Administration facilities throughout the country
Attending conferences for vision services professionals and those for and by the blind and visually impaired community
All our veteran clients are in the process of being surveyed for feedback about the services provided to them and if they have suggestions for enhancing these services. Clients will also be asked how they connect with other blind veterans and the general veteran community. Suggestions on how we can access these networks will also be requested. Because the blind veterans' community has its own unique resource network which may vary geographically, the information gleaned from our veteran clients will be extremely helpful to our efforts.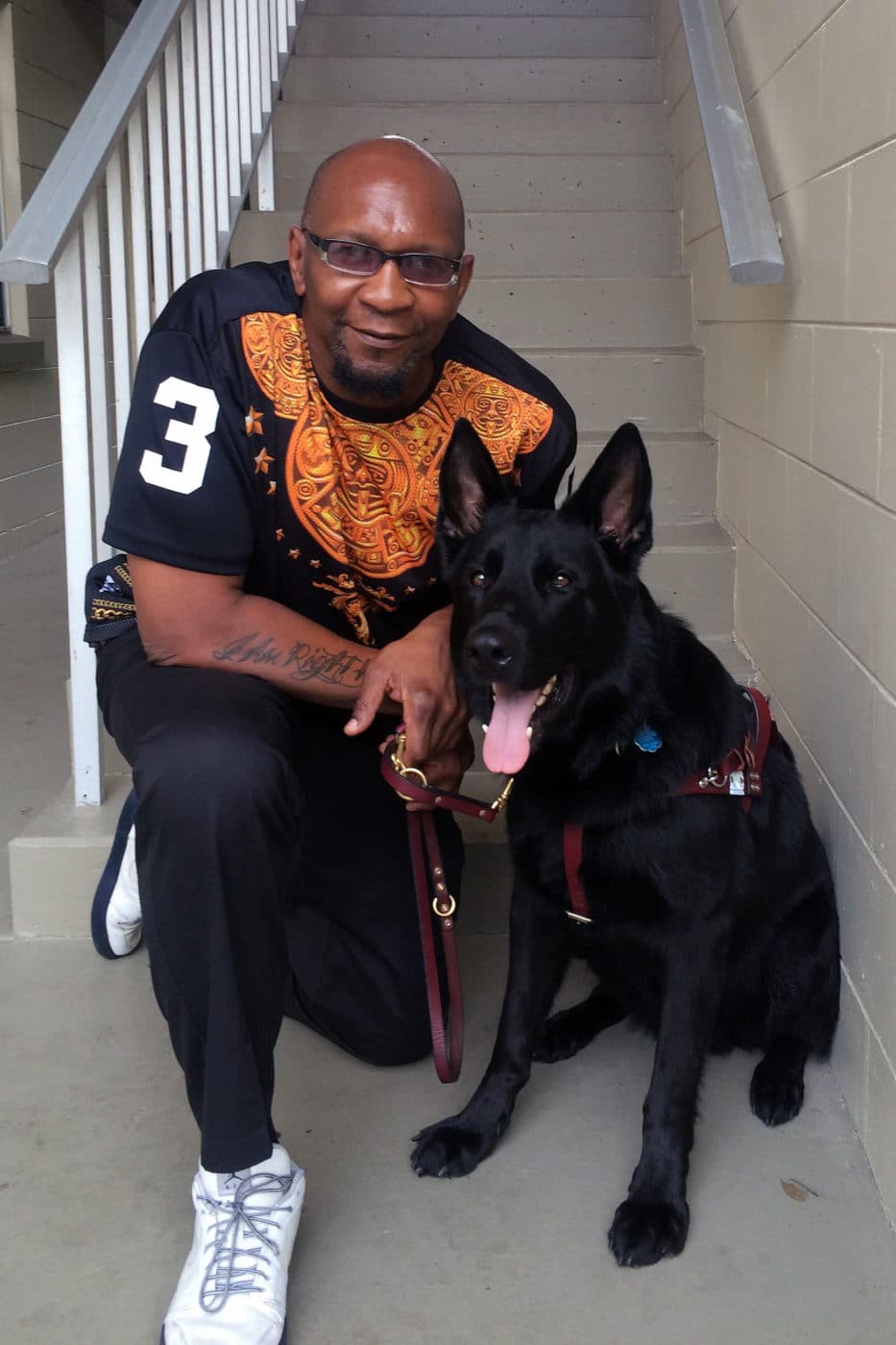 VIST Coordinators in federal Veterans' Administration facilities (there are multiple facilities in larger states) will initially be contacted by phone, to be followed up with in-person visits when safe to do so. In the past, Gretchen organized the effort to reach out to the coordinators, initially by phone and email. After the initial contact, information packets were provided to the coordinators; these packets are again being updated to reflect the most recent information about Fidelco. We are hopeful that re-establishing our relationship with the coordinators will yield potential veteran client candidates.
Because of her dual instructor certifications, Gretchen will attend conferences for vision services professionals. These conferences will provide additional opportunities to network and access information about potential clients. Association for Education and Rehabilitation of the Blind and Visually Impaired (AERBVI) is one of the prominent professional organizations providing support, networking, and professional development opportunities to individuals working with the blind and visually impaired. AERBVI is an international organization with regional and state chapters in the U.S.
When asked about the long-term impact of the outreach initiative, Gretchen enthusiastically replied, "The benefit of this outreach effort is to learn, from the veterans' perspective, more about current opportunities to connect with veterans who may benefit from a guide dog. It also provides Fidelco with the opportunity to learn how to better serve our veteran guide dog users." The veterans outreach initiative demonstrates Fidelco's continued commitment to seek out and match blinded veterans with our outstanding Fidelco guide dogs.
---
More Fidelco News